Bob Lee was murdered on April 4 in San Francisco.
I met Bob in 2006 when I joined him on the AdWords front end (AWFE) team at Google. He was charismatic, inventive, and kind. With Kevin B. he created Guice, a dependency injector that we could use to make AWFE testable and modular. That project was very successful for fixing ads' problems and they open sourced Guice. Bob left AWFE for the Android team, which was a secretive experimental group that needed a Java libraries lead.
I got involved in Guice and Bob and I became friends. He invited Jodie and I to a Medieval Faire and I was struck by just how much energy Bob had. He rented a king & queen costume for the day and carried himself to match his attire. I was a friend, but also a gushing fanboy.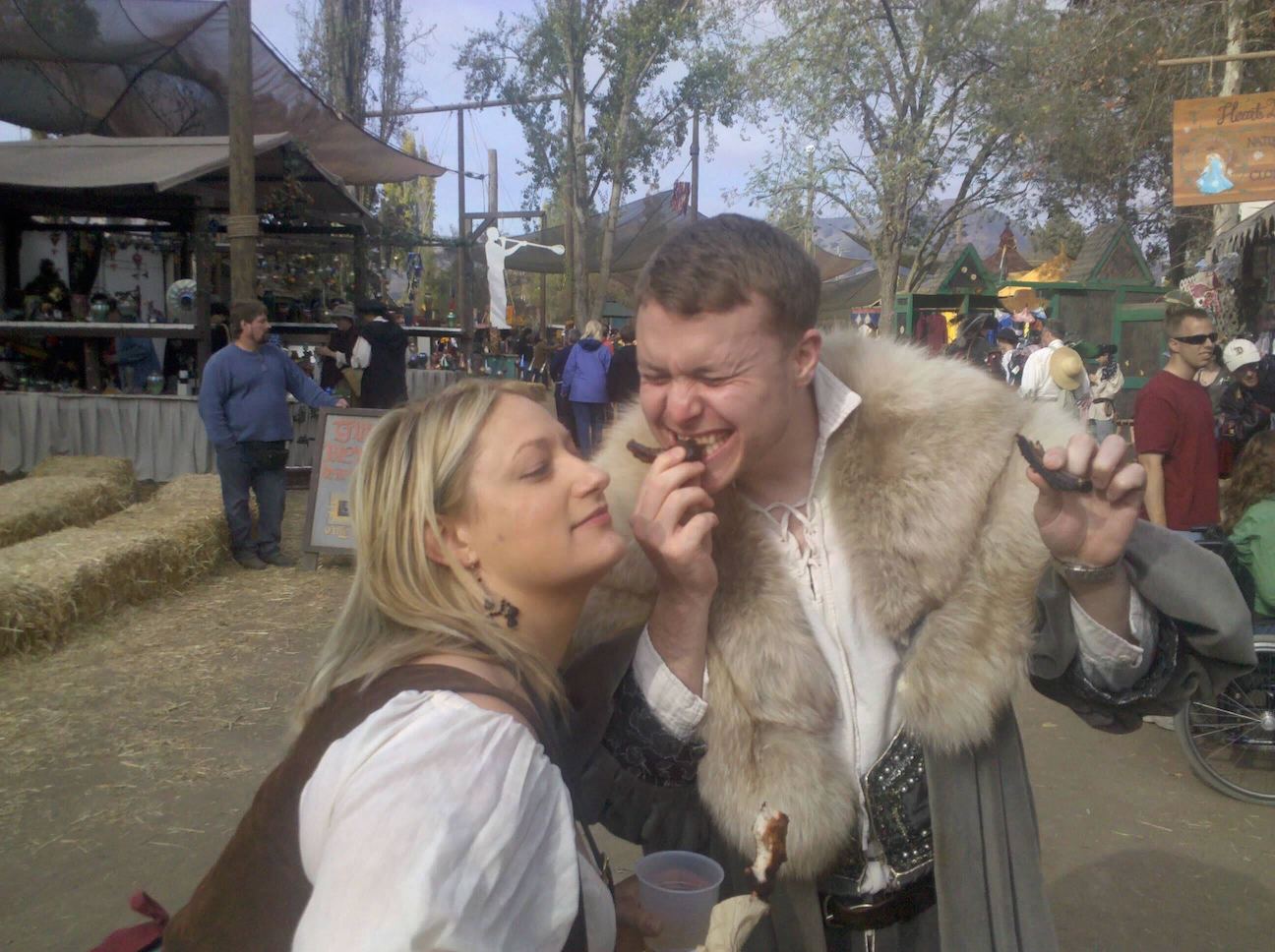 Bob and I entered in an ALS fundraiser where we'd raise money by swimming from Alcatraz to San Francisco. We trained together for months and Jodie I got to know Krista & their kids. I learned that they had a Star Trek wedding!
Bob later tried really hard to recruit me to join him at Square. He convinced the team that the company should do engineering in Waterloo (they already has some great Canadian engineers) and I really didn't want to move back to California. Square wouldn't have a Kitchener-Waterloo office if not for Bob.
Bob, Brian G., Robert A., and others created Cash App, as a hack week project. Marcelo, Alan, Mike, Alex and I joined Cash later as the Canadian Cash App team. Bob was mostly hands off with Cash once it got started, though he kept the project fun with features like the beautiful snowfall animation in our money emails.
Bob left Square just as Cash was taking off. He created an inclusivity-focused social network called Present, and was an angel investor and advisor. I mostly lost touch with Bob after he left, though we'd occasionally talk tech — he championed our open source stuff and he was a great source of ideas and simplifications.
My last message to him was a recommendation for a campy show on Disney+, Turner and Hooch. Back when we were swimming we both watched Burn Notice and this is the same.
It guts me to lose somebody with so much life and passion and energy. Rest in peace Bob. I'll miss you.